Paul Plante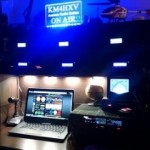 @paulplante
active 1 year, 9 months ago
Well its been awhile since I have posted on the forum. Welcome to all the new Hams! I am really enjoying having my general ticket now and talking on HF! Guess I will be working towards my Extra this year. Still working on my crank up 60 ft. tower project. I hope to have it completed this spring. I have been taking pictures so I can post […]
View
Well its been awhile since I have posted on the forum. Welcome to all the new Hams! I am really enjoying having my general ticket now and talking on HF! Guess I will be working towards my Extra this year. Still working on my crank up 60 ft. tower project. I hope to have it completed this spring. I have been taking pictures so I can post them…[Read more]

Just want to wish all fellow ham operators a Happy Thanksgiving. I will enjoy my day with family and part of it making contacts with my upgraded General license.

I really enjoyed my first field day. I learned alot by watching and listening. Thank you to all who worked so hard to make it such a great event. I am looking forward to next year and also look forward to growing in the hobby of Ham Radio.

Awesome job on the new web site. This is great! Looking forward to the new repeater too! Thanks guys.