News
---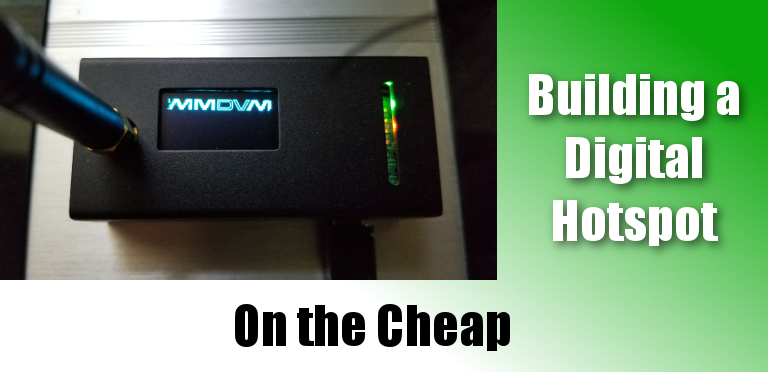 With the proliferation of cheaper digital handheld radios, it has become much more affordable for hams to connect through the internet to others around the world. However, the repeaters that used to be required to do this haven't gotten cheaper. With the advent of "digital hotspots," amateurs are now able to talk with other hams worldwide without needing to rely on a repeater at all. In this month's GARA presentation by Scott Toth, ND4L, you'll learn what to buy and how to build an inexpensive hotspot that will put all of your digital radios to use even when you're not ...
---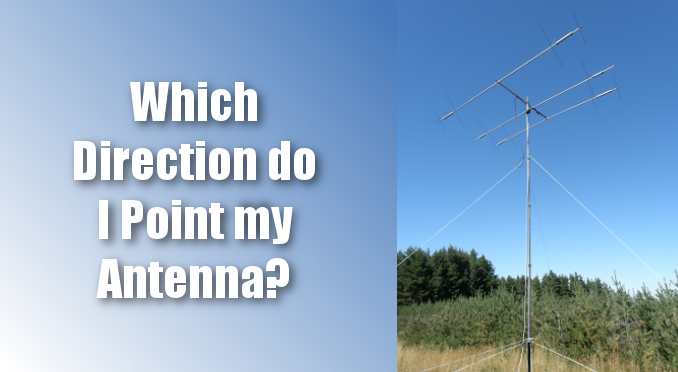 This months presentation will be by our own Chris Thompson (K4HC) on pointing your antenna. Here is his description of his talk: Where away? That's a nautical term for questioning which direction something is. In ham radio, that's not always as easy as you might think. Come learn a little about which direction that DX really is at the August GARA club meeting.
---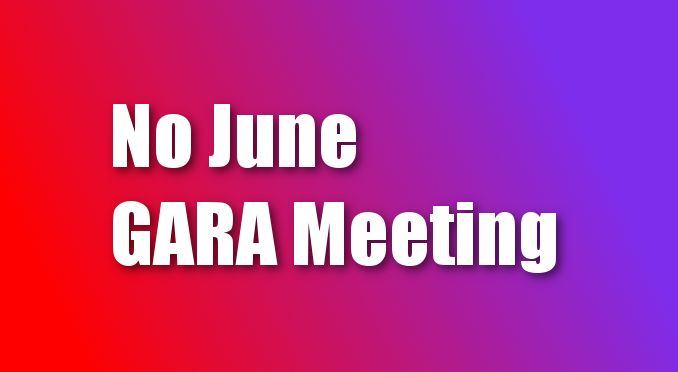 Because of the activities at Hagan-Stone Park for Field Day, there is no normal monthly club meeting in June.  We'll see you in July!
---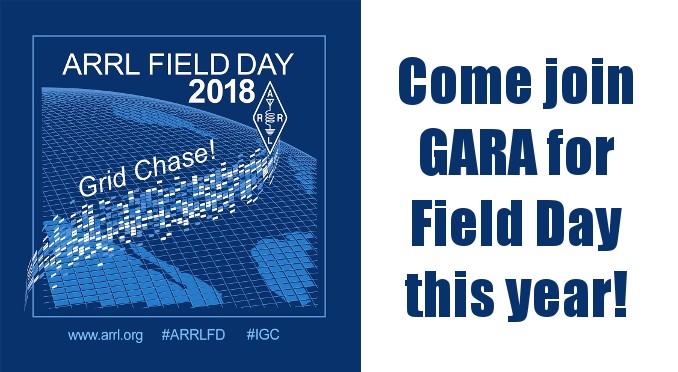 Field Day 2018 is fast approaching.  According to the ARRL, the objective of Field Day is: The site at Hagan Stone Park is very nice with plenty of room for antennas. Operating positions will be inside the tree line, providing lots of shade. There are quite a few picnic tables, a fire pit, and a grill. Since it's a camp ground, you can bring tents if you would like to stay overnight Friday or Saturday nights. We will be operating as class 2A this year. There will be an information booth, but no GOTA station unless we get enough volunteers to run it (none so far). ...
---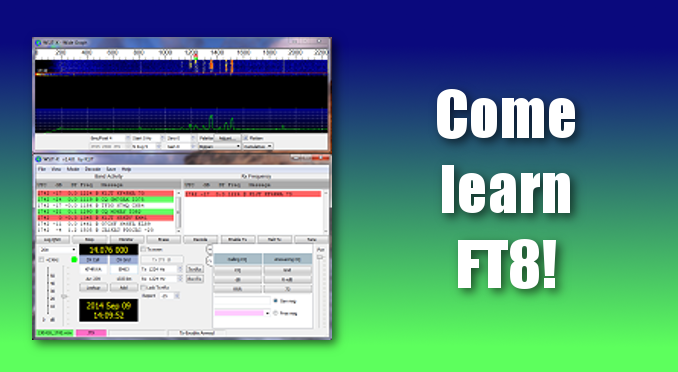 Matt Trull (KX4GG) will be discussing the FT-8 digital mode. Although relatively new, it has taken the HF digital world by storm. Matt will cover setting up and using the WSJT-X software, FT-8 best operating practices, and hints for maximizing your QSO rate. I hope you'll be there!
---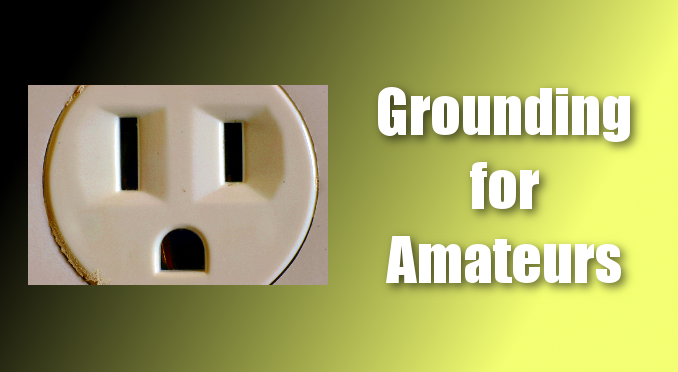 This month, Dave McLin, AC4A will discuss  "Grounding and Bonding for the Radio Amateur."  His talk will be based on the recent ARRL book of the same name.  It collects a lot of information in one place, and, as the name implies, is focuses on amateur radio stations.  The book offers a lot of concrete, practical suggestions, and does a good job of presenting a complex topic.  Come and hear best practices that you can put into use in your own station!
---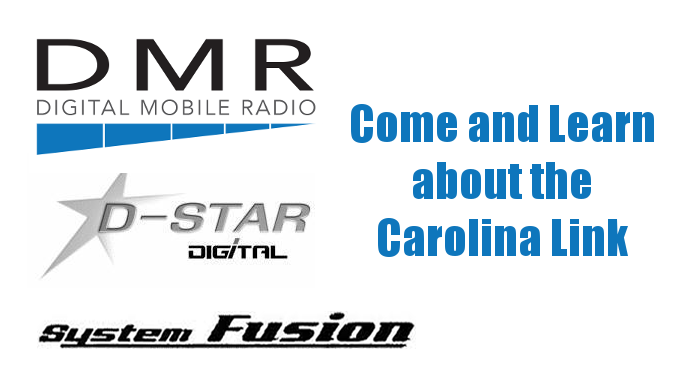 What comes to mind when you hear the word "digital?" Do you think of that old DEC computer you used to have in the late 1990s? Or maybe about some dystopian future like in the "Matrix" movies?  One of the visionaries in digital radio in North Carolina is our very own Steve Blackford, K4SQI. Steve has had a vision to push convergence between modes, make digital radio accessible, and link up repeaters throughout our state and beyond. He has experimented, built servers, tried hotspots, used laptops, dongles and Pis, and done all sorts of other things to get this system ...
---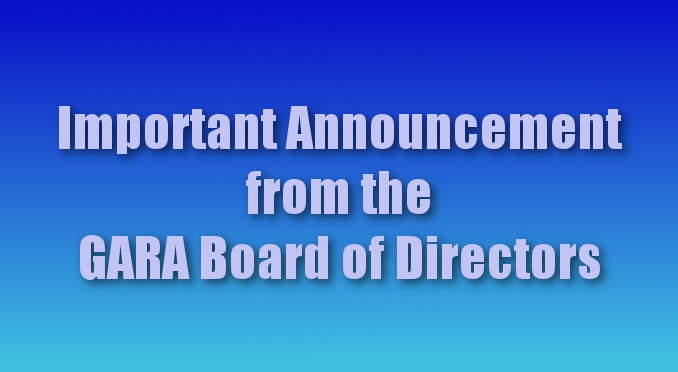 The Greensboro Amateur Radio Association welcomes and encourages all licensed operators to use our repeaters. We strive to maintain a community of users who enjoy the fellowship and knowledge sharing that takes place on the W4GSO repeaters. We embrace innovation and the adoption of new technologies. In the spirit of maintaining that community, the GARA board has taken the following action. GARA installed a Yaesu DR1X repeater in April, 2016 to replace their aging VHF repeater. This state of the art repeater allows both traditional FM analog and C4FM digital mode usage, ...
---
Most hams who love to work DX wait for years to add some entities to their logbooks.  Bouvet Island, the most remote island on earth, is highly desired because it is normally uninhabited and requires a huge amount of effort to reach and activate.  After years of planning, hundreds of thousands of dollars in donations and personal expense, and a huge logistical planning operation, the 3Y0Z team left port and began sailing towards Bouvet Island on January 19, 2018, arriving 13 days later on January 31.  Preparations were made and checked, plans were finalized and gear was ...
---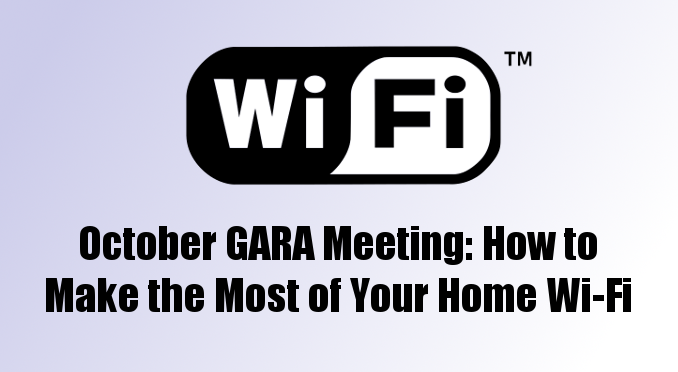 Last month we heard from Kenny, KK4HAO about a new NTS traffic net that has officially started every night at 7:30pm on the W4GSO 145.15 repeater.  Kenny would love to have anyone who is interested check into the net.  You won't be obligated to pass traffic, but it would be good to have a strong showing of support for this important service.  Please try to check in if you're able.  Formal training to become a traffic handler will be scheduled soon. This month's presentation will be related to the one in August.  At that meeting, I talked about simple networking ...
---