Support GARA when you Shop at Amazon!
Amazon is one of the largest online retailers in the world and many people use it on a regular basis.  Those of us who do are now able to support GARA without any cost to us.  Amazon's "Smile" program donates 0.5% of qualified purchases to any eligible charity, and GARA has recently registered to receive these donations.  All you need to do to contribute is shop at smile.amazon.com (instead of amazon.com) and select GARA as your charity of choice.  We've made it even easier- all you need to do is click on the banner in the center of the w4gso.org homepage to take you to smile.amazon.com and automatically choose GARA.  Each purchase won't amount to much, but if everyone in the club gets in the habit of shopping at smile.amazon.com, all of our shopping could add up to something great!
Click on the banner below to check out Amazon Smile.  Thanks for supporting GARA!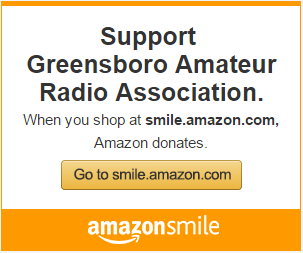 ---